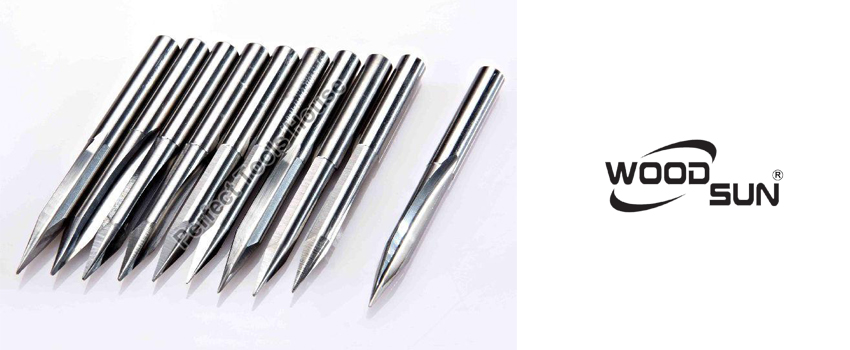 Engraving is the process of cutting grooves into a hard, generally flat surface with a burin to inscribe a pattern. When silver, gold, steel, or glass are engraved, the result can be a decorative object in and of itself or an intaglio printing plate made of copper or another metal that can be used to print pictures on paper as prints or illustrations; these images are also known as "engravings."
Metal engraving machines for industrial use are commonly used in businesses that require high productivity and quick output. Diamond-tipped machines are available, which keep sharper for longer and cut more accurately. Certain metals, such as titanium, can only be etched with a machine. To utilize the machine, the titanium material must be light, and lubrication is required to avoid bursts. Because blocking complicated patterns may be challenging, using machines to engrave might limit an engraver's capacity to design artistically.
When choosing a tool for a project, the substance of the metal engraving tool is as critical as the engraving bits manufacturer since it must be stronger than the metal being engraved and of good quality. Engravers may choose from a variety of widths and sizes of metal engraving tools to provide them more control and save time when engraving intricate designs or finishing larger projects. A tool with a round, flat, or square form can help you engrave certain shapes or shade backgrounds.
The different types of Engraving bits are:
• The Flat end milling Bit: These are quite adaptable and may be used with a variety of materials, including hard ones. They are used to carve the material and remove the majority of it in one step. Single and double fluted bits (technically, milling bits with up to eight flutes) are available; the more flutes, the harder the material may be. For metals, you wouldn't use a single fluted one. The number of flutes increases in proportion to the material's hardness. The FABtotum can function on any surface, however, rather than moving too fast, it could be advisable to add another pass on the same path.
• Ball End milling Bit: These are required when milling fine details or sections that require a smooth finish. They can also be fluted, and the same concept applies. If the design is not squared but contains curves and rounded angles, the Ball End Mill, also known as Ball Nose milling bits, is the ideal solution. They look great on any surface but are most popular when softwood, balsa, or foam is utilized. This is a suggestion, not a must. More flutes can increase speed and precision depending on how they spin: rotating the flutes clockwise will remove more material while moving them backward will give the product a cleaner finish.
• V Carve Milling Bit: V carve flutes are commonly connected with PCB engraving and are used to etch v-shaped pathways. The angle of the tip is what distinguishes them. The larger the angle, the less likely it is to break, but it can only realize larger features, whereas smaller angles are employed for tiny details.
Perfect Tools House has also been a pioneer as an engraving bits manufacturer when it comes to technical expertise and assistance. We do research, produce industry fact sheets, and provide free technical help.